Posted on: 18-Jul-2013 11:48
Price: $140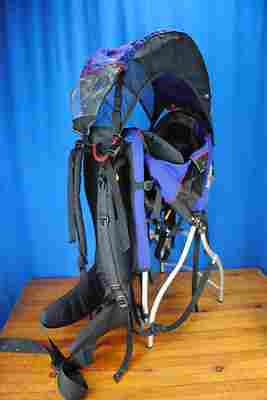 Kelty Kids Child Carrier
Back Country Hiking Backpack
With Hood & Removable Pack

This is for a used Kelty Kids Back Country
hiking backpack. The pack has a smaller
removable pack on the back and a removable
hood that has a plastic windscreen that can be
rolled up to expose the mesh windscreen.
The child seat area can be adjusted and so
can be the mount for carrying the pack.
great. The metal legs open when you take the
pack off allowing it to stand upright.
The pack is about 31" tall 14" tall and deep.

Paid over $240 for the item, but no kids around. Lightly used and like new.

This Item is sold as is as pictured !

Address: Pierrefonds, Quebec
http://www.montreallisting.ca/ads/montreal-kelty-kids-child-carrier-back-country-hiking-backpack-with-hood-ad-588033/